Refried beans, known as « frijoles molidos » in Spanish, are a staple of Latin American cuisine. This dish is a puree made from red or black beans, commonly found in abundance on store shelves across the region.
It's a daily dietary component for Costa Ricans, as well as people in Central America and Mexico.
The recipe has now spread to many other American countries. It's a rustic puree of pinto beans, which can be spiced or not, and is served as a dip with raw vegetables, crackers, fried tortillas, or patacones as an appetizer, a nutritious snack, or as a topping for tacos, nachos, burritos, fajitas.
The best option is to use dried beans that have been previously cooked, but canned beans, ready to eat, can also be used.
Ingredients:
500 g of cooked beans or 1 can of red or black beans + cooking juice
1 medium onion, chopped
1 celery stalk
2 cloves of garlic
½ sweet pepper
1 tablespoon of sugar
2 tablespoons of vegetable oil
1 teaspoon of Worcestershire sauce (or Costa Rica's famous Salsa Lizano)
1 tablespoon of ground or regular mustard
Salt, pepper, and Tabasco sauce to taste
Instructions:
Place the beans and enough juice in a blender to liquefy them, and blend until smooth.
Finely chop the garlic, onion, sweet pepper, and celery.
In a pan, heat the oil and sauté the chopped vegetables over medium heat without burning them. Then add the ground beans, sugar, ground mustard, Worcestershire sauce, salt, pepper, and a bit of Tabasco sauce to taste.
Cook the bean puree over low heat, stirring often, for about 10 minutes or until the excess juice evaporates to achieve a good dip consistency. Serve hot, topped with sour cream or grated cheese.
In Costa Rican and Central American culinary culture, frijoles molidos are often enjoyed at breakfast, accompanied by rice, eggs, tortillas, and sometimes meat or cheese. They are also served as side dishes with delicious patacones, and why not, with some amazing guacamole.
This dish exemplifies the Costa Rican approach to cooking, focusing on fresh flavors, local ingredients, and simple cooking methods. Frijoles molidos reflect the importance of beans in the Costa Rican diet and their ability to turn basic ingredients into delicious and nutritious meals.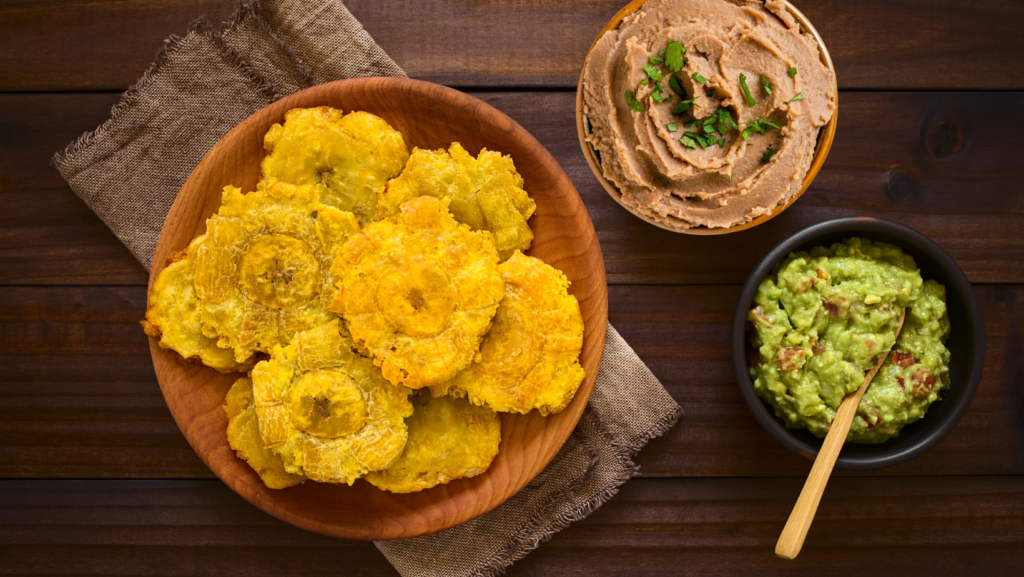 ---